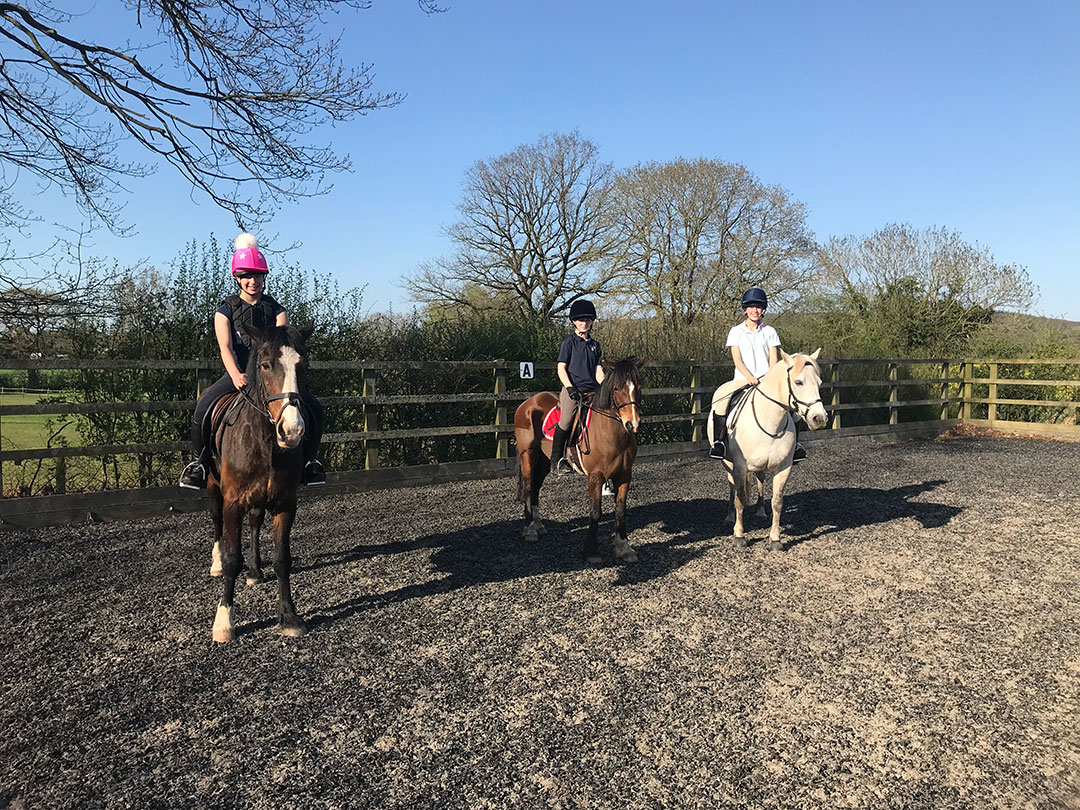 Birch Farm holds a Riding School License. This means that Isobel is able to teach adults and children on horses and ponies provided by Birch Farm as well as riders who come with their own horses and ponies.
Isobel teaches on a one to one basis where children have a 30 minute  lesson on one of our lovely schoolmaster horses or ponies in the outdoor arena. The emphasis is very much on learning correctly and remaining safe. When children become independent there is the chance to work in a 45 min lesson with someone of a similar ability. Hacking is available in order to provide variety, and in the school holidays there are 'pony days' where you can learn about looking after the ponies, groom, ride and play games.
There are many things on offer at Birch Farm, including Pony Parties, Horse and Pony Care sessions, weekend 'Saddle Club', lessons in dressage, jumping, and cross country techniques. Isobel also runs BHS courses for Stage 1,2,3, 4 and PTT and IT (teaching practise available) and also trains for Pony Club Tests up to AH.
With a wealth of experience, highly qualified, and empathy with both the more tentative rider and the equine athlete, Isobel will get the best from horse and rider. She is fully insured, registered with the BHS, Enhanced CRB checked and holds a First Aid at Work certificate.